ALT - All Linoleum Table Frame
Designed by Keiji Takeuchi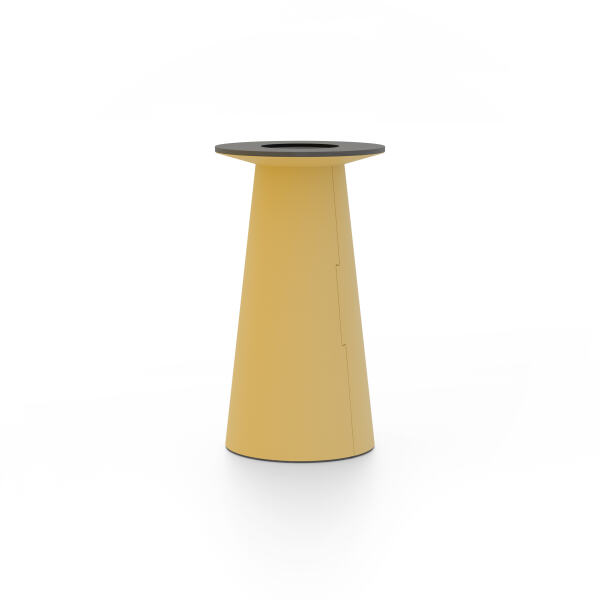 At the core of ALT – All Linoleum Table system is a portable weight tank that once filled with water will provide stability to the table. Even when bigger surfaces are employed. This is a practical solution to prevent transporting unnecessary weight over the whole table's journey, reducing CO2 impact. The system comprises two sizes of cone-formed base which allow composing tables in an endless variety of format and size. Both the base and the tabletop of the ALT system are covered in Linoleum for an almost endless mix and match colour combination.
The column is optionally available with embedded cable management solutions. By including this option, the column will be furnished with an internal cable tray and a mouse hole positioned at the base. A linoleum-coated lid will be provided to cover the hole flush and direct the cables in the desired direction. These discreet details add functionality to the table surface, lending ALT as readily to working and studying as to dining and meeting, in both private and public spaces.
Manufacturer: Faust Linoleum / Designer: Keiji Takeuchi / Material: Linoleum, Valchromat, Bonded Leather / Weight: 20,0-33,0 kg / Made in Germany / Details: Dimensions: H 72 cm, Ø36 cm (S), Ø42 cm (L) / ALT table frame requires assembly. The weight mentioned above refer to the individual cones before they are filled with water.