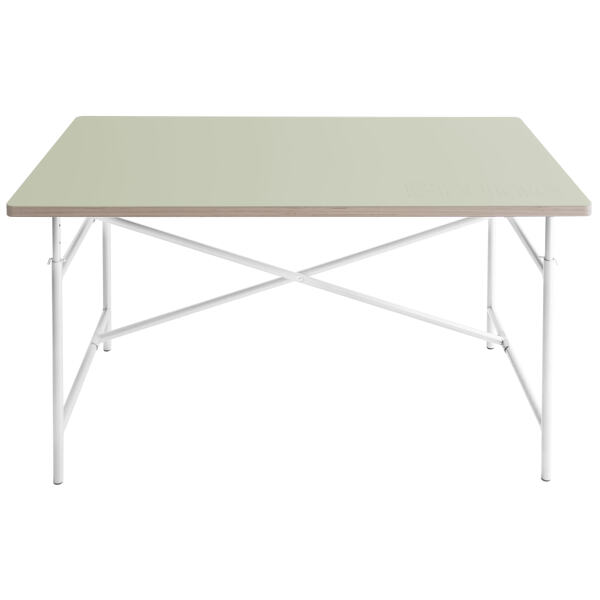 As a parent responsible for furnishing the children's room, you are already in a difficult position: on the one hand, you don't want to lower your standards in terms of design and quality, but on the other hand, it also has to suit the little ones. So what now?
Take our E2 table frame combination for children.
The linoleum on the multiplex top is available in many fresh colours and the E2 (in addition to the usual metal versions) is also available in a white suitable for children's rooms. And then there are the little extras: the top is screwed onto top holders and cannot slide down and the E2 height adjusters are included so that a table height of 52 – 92 cm can be set. So that your dwarf can still fit at the table when he has already grown into a long lollipop.
Manufacturer: Adam Wieland / Material: Steel tube, linoleum, multiplex / Measurements: L120,0 x D70,0 x H52,0 cm / Weight: 20,0 kg / Made in Germany / Details: 2 side parts, 2 cross braces, height adjuster long with plastic mounting plate, linoleum table top
The free linoleum sample set
Get your sample set with all original linoleum colors and two exemplary edges and experience the unique feel of the natural material
Order now